STAFF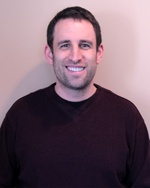 LEAD PASTOR:
Dan Milette
An ordained minister with over 25 years of ministry experience, Dan pursues a clearly defined vision for modern church ministry. A North Shore native, he served nearly a decade in full-time ministry in New York, Ohio and Missouri before returning to his hometown area in October 2007 to lead DCN. Dan's passions include his relationship with Jesus; Rebekah, his wife of 25 years; his four sons; reaching unchurched and dechurched people with Christ's love; and to identify, develop and empower spiritual leaders.
The Milette's have a history with DCN: Rebekah moved from Indiana to Danvers in 1989 and attended the church for a year before meeting Dan. She was actively involved in the young adult group and made a decision to follow Christ through that ministry. Before leaving to serve in full-time ministry with Dan, she led worship at DCN on a regular basis. The Milette's had their wedding shower at the church in 1991, and their wedding ceremony was officiated by Dr. Ken Mills, a former pastor of the church.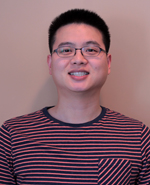 PASTOR OF SPIRITUAL FORMATION:
Hyun Joon (Elisha) Cho
A native of South Korea, Elisha was raised in the United Kingdom during his formative years. Serving with a visionary, spirit-led leadership style, Elisha focuses his efforts on fostering discipleship and spiritual maturity within our church while ensuring that our community group and ministry team facilitators receive the support they need to thrive in their roles.
Elisha is a District licensed minister with an M.Div. degree from Gordon-Conwell Theological Seminary.  His wife Sarah, a doctoral candidate in psychology, and their young son Leo, join him in pursuing God's call with a passion that inspires.